Meet the Experienced Therapist Behind
iListen, LLC.
My name is Dr. Rozetia Richardson, and I am the founder and compassionate therapist behind iListen, LLC. in Pooler, Georgia. My goal is to help clients turn their desired self-change and relationship improvement into a reality.
As an experienced Marriage and Family Therapist (MFT), I learned that client-centered therapy sessions produce the best results. That is why I aim to establish a safe and comfortable environment where clients can feel free to talk and open up.
I also combined my person-centered counseling style with post-modern, psychodynamic, humanistic, and cognitive behavioral theoretical approaches. This practice allows me to better help clients achieve their therapy goal(s).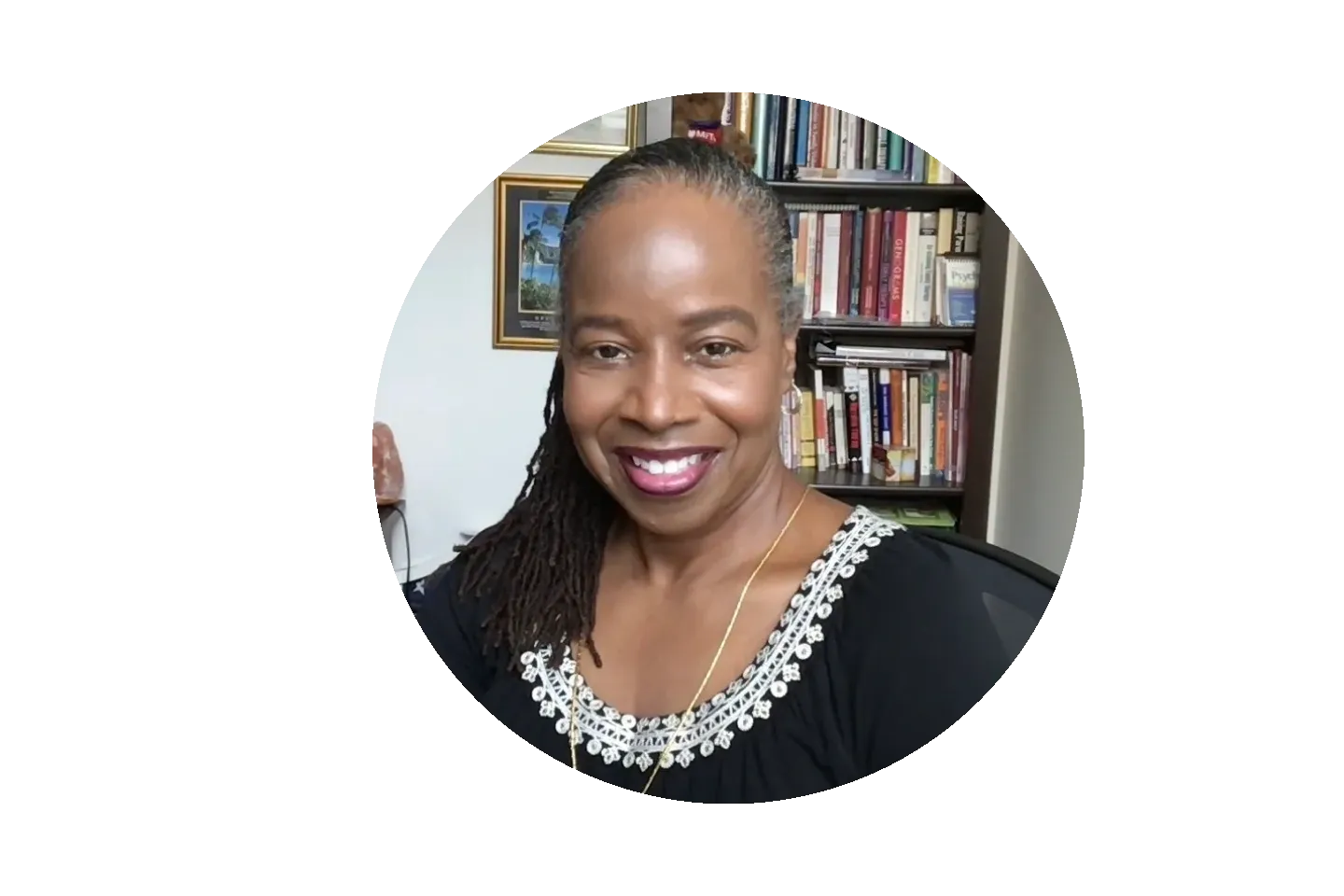 Excellence Backed by Credentials and Experience
2009 – Master's Degree in Marriage and Family Therapy, Friends University in Wichita, Kansas
2018 – Ph.D. in Family Therapy, Nova Southeastern University in Davie, Florida
As a retired Air Force veteran of 22 years, having worked for the Dept. Of Veteran's Affairs for 9 years; I understand the mental health service needs of armed forces personnel and their loved ones. Additionally, I have dealt extensively with couples, families and I have a great deal of experience in dealing with relationship and personal issues such as:
Post-Traumatic Stress Disorder (PTSD)
Military Sexual Trauma (MST)
Depression
Anxiety
Insomnia
Parenting Problems
Career and Adjustment Challenges
Moral Injury
Licensed MFT in Kansas since 2010
Licensed MFT in Florida since 2013
Licensed MFT in Georgia since 2020
Licensed MFT in South Carolina since 2023
Testimonials
"Dr. Richardson has been such a blessing in my life. She has provided a space to speak and think through issues and concerns that are on my mind.
She listens and provides perspective, asks questions to understand, and gives guidance on how to better process and guide myself through life scenarios."
"The level of ease and comfort I get from talking to Dr. Richardson is like talking to a best friend who is totally in your corner.
She takes the jumbled mish-mash of your thoughts and words and makes sense of it in such a way that you see clearly the progress you have made and what else you need to do. I feel better about myself after every session."
"Dr. Richardson is a great listener. She has worked with us for months. She has given us a variety of resources. We highly recommend her."
"It is a comforting feeling to know that I am speaking with someone who can understand my lived experience and offer insight that helps."
"Hello, Dr. Rozetia! Thank you so much for being my first real therapist and for always listening — you have been the BEST!"
Dr. Richardson is easy to talk to. She is understanding, empathetic and very professional. She finds her way through my jumbled outpourings and can be relied upon to make creative suggestions/recommendations that help me move forward whenever I feel I am pressed down under one of my self-created blocks to clarity. With her perceptive analysis and expert guidance, I always find the way to breathe again. She gets me!
Dr. Richardson is great. She is an excellent and keen listener, and knows how to subtly guide you to your own realisations. She respects me as a person, treats me with understanding, dignity, and wisdom, and enables me to prioritise self care and to keep moving forward with my own healing.
Reach out to me today for additional details about my credentials and therapy services. I would be more than happy to address your questions and concerns about my professional background and what I can do for you.